Dairy Equipment & Installation
from Buchanan & Hall
Cool & Under Control
Buchanan & Hall specializes in Mueller Dairy equipment & installation. Dependable and durable, you can count on years of trouble-free performance, the highest re-sale value, the lowest operating costs, precise temperature control, and a wide range of available features when you go with a Mueller.
Mueller Dairy Tanks & Equipment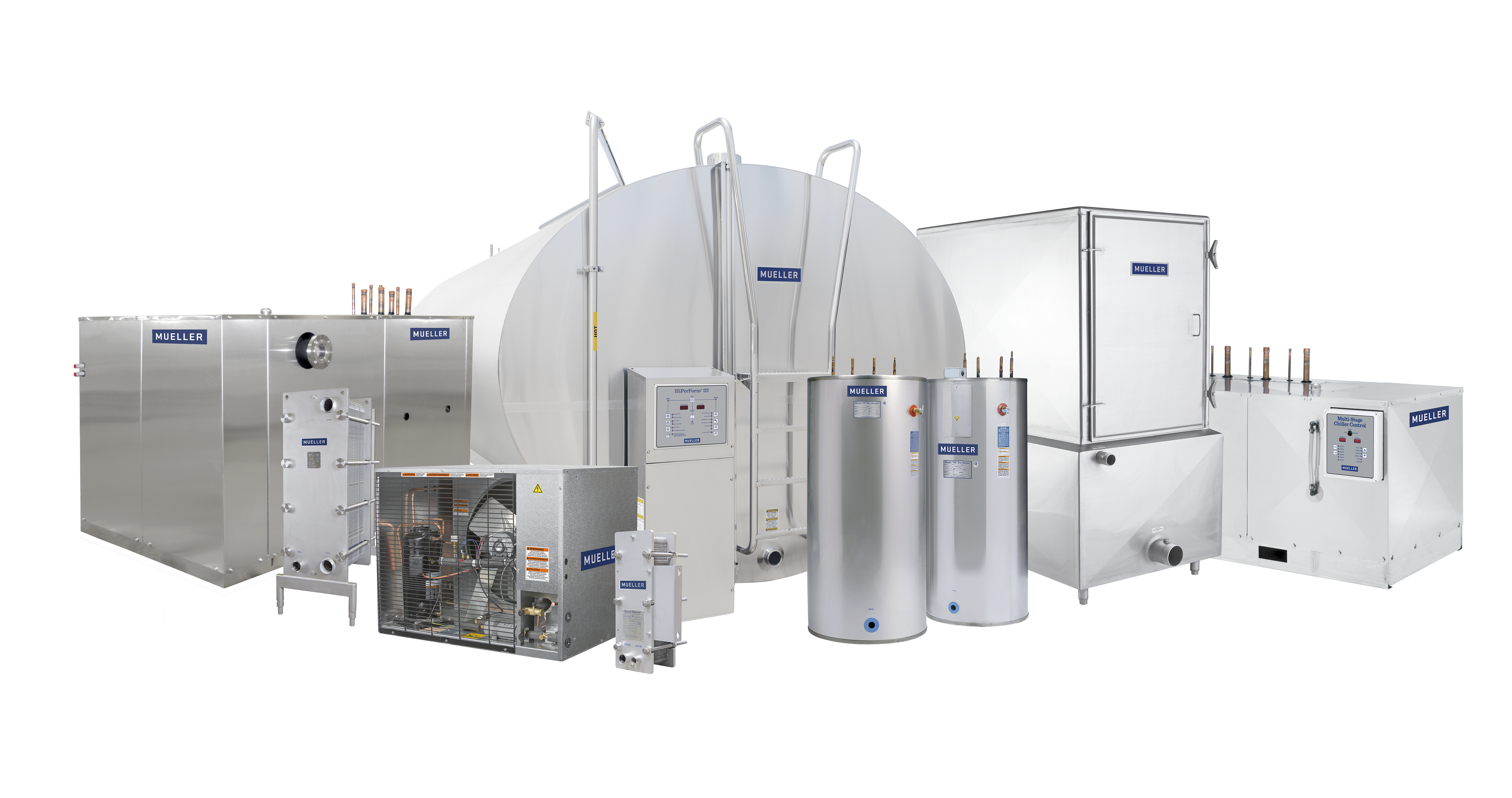 Mueller Milk Coolers
3 models | 13 sizes | 500 – 8000 Gallon
Mueller E-Star HiPerForm
EVC Condensing Units

Mueller Control Panels &
Cleaning Systems

Other Mueller Dairy Equipment
FreHeaters | Chillers | Plate Coolers
Specializing in milk cooling and storage systems, Mueller milk and dairy tanks are built from polished stainless steel for durability and ease of cleaning. They feature double-wall construction with spray foam insulation to maintain the proper cooling temperatures and come equipped with the exclusive Temp-Plate® heat transfer surface for maximum cooling power and low energy costs.
The Best Milk Starts with a Mueller
A partner to Buchanan & Hall and dairy farmers in Ontario since 1968, Mueller milk cooling equipment and controls are designed for trouble-free operations today and for generations to come.
For product pricing & quotes on dairy equipment & installation services please call or fill out the form below:
We chose Buchanan & Hall to install new refrigeration units. We also had them install new fans, a condenser system, line the butcher shop walls with insulation and install a coil, plus upgrade the walk-in refrigerators and freezer. Excellent service, workmanship and company integrity as they helped remove the old units, ran new water and drainage lines, and made sure everything worked perfectly once the new units were installed.

Gail F. Owner, Paisley Freshmart - Paisley, ON
Dairy Milk Tanks, Equipment, & Service from B&H
Awards
2010 – Stratford & District Chamber of Commerce Business Excellence Award

2014 – GeoSmart Energy National Dealer of the Year Award

2015 – GeoSmart Energy National Dealer of the Year Award

2018 – Mueller Dairy Equipment Growth Award
Zero Carbon Facility with 100% Renewable Energy

73 Years in Business

Over 4500 Customers

Over 10 Industry Awards

Average 5-Star Rating on Google and Facebook

Locally Owned and Operated