Directional Drilling
by Buchanan & Hall
What is Directional Drilling?
Directional Drilling is an excellent alternative to traditional ground loop or utility installation methods.
Unlike trenching or excavation, the Horizontal Directional Drilling process is suitable in places where above-ground obstructions exist that are expensive, inconvenient or impossible to disturb for product installation. Horizontal Directional Drilling is a method of drilling underground where a drill bit is steered to avoid obstacles, through which geothermal pipe or other utility conduits can then be pulled, greatly reducing disruption to the site.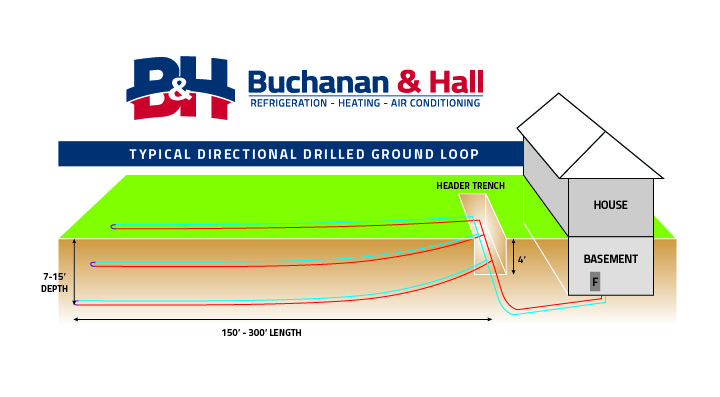 Safe, Proper Directional Drill Operation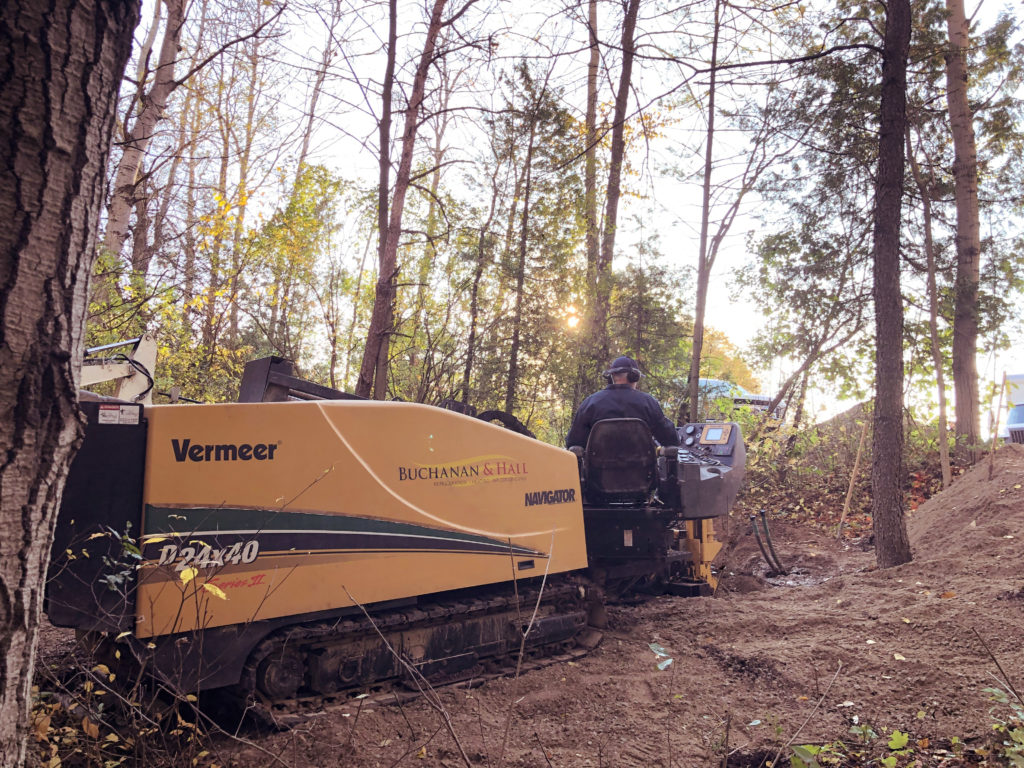 Buchanan & Hall has been using its directional drill to install geothermal pipes, water lines and electrical services since 2009. Our drill minimizes the disruption to lawns and landscaping, allowing many homeowners to install a geothermal ground loop who were previously unable due to obstacles above or below the surface.
Our Directional Drill is part of the Buchanan & Hall advantage.
No one else in the region has the equipment or skill set to install geothermal ground loops the way we do. Fill out the form below for a quick quote and let's get your project moving forward.
More Geothermal Services from B&H
Awards
2010 – Stratford & District Chamber of Commerce Business Excellence Award

2014 – GeoSmart Energy National Dealer of the Year Award

2015 – GeoSmart Energy National Dealer of the Year Award

2018 – Mueller Dairy Equipment Growth Award
Zero Carbon Facility with 100% Renewable Energy

73 Years in Business

Over 4500 Customers

Over 10 Industry Awards

Average 5-Star Rating on Google and Facebook

Locally Owned and Operated